Would you like to invest in a second home in Guana Cay?
People from several countries have already invested in property in Guana Cay.
Some make money renting to tourists, and others live in their second home part time as retired.
There are still a few beautiful homes available for sale on the island. There are also a few waterfront lots you can build your own home on. On the Atlantic Ocean side where the beach is - and on the Sea of Abaco Side - where you can overlook life on the water with boats going back and forth. The size of the real estate varies, from smaller cottage lots to resort type parcels of land.
To find a real estate company is easy. Just make sure the person you are dealing with is a licensed member of BREA, the Bahamas Real Estate Organization. We recommend Abaco Real Estate Agency, which has been in business for 42 years. Real Estate Broker Bill Thompson really knows Abaco and can help you find your own little piece of Paradise in Guana Cay, or elsewhere in Abaco for that matter.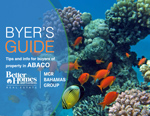 for everyone interested in investing in the Bahamas. The guide will give you a clear picture of what is involved in the process, in regards to fees, taxes and VAT.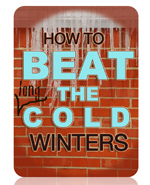 If you are contemplating investing in property in The Bahamas, read this Guide. It will tell you how to swap the cold winters with a warm, cozy life on Guana Cay, where you can socialize with other second home owners who are engaged in a lot of different activites apart from ejoying life to the fullest.