Dinner menu Week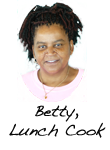 This menu is available on Tuesdays and Wednesdays from 6 to 9. For all other days, see Weekend Menu.
All menu prices are vat inclusive. Gratuity is not included.
All entrees are served with Caesar or Garden Salad, Vegetable Medley and Your Choice of Peas 'N Rice or Baked Potato.